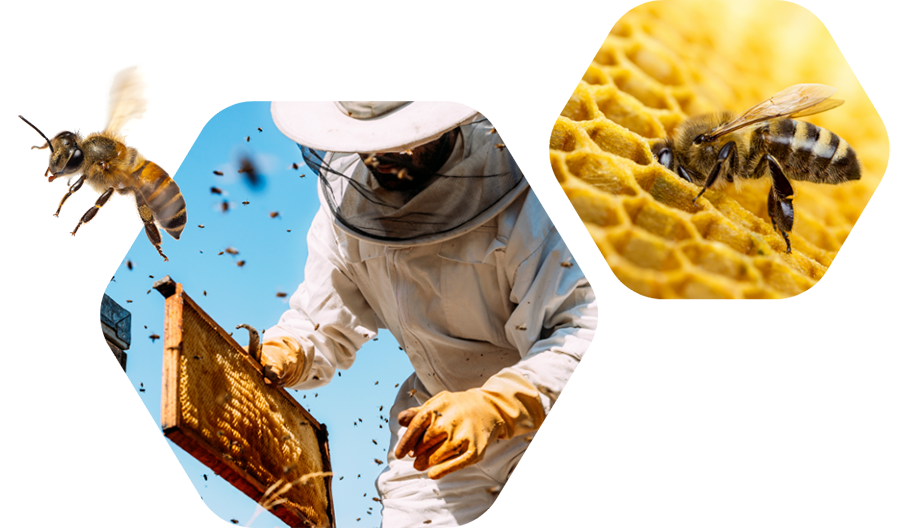 Beefeed in its purest form
Natural beefeed based on sugar and glucose, fully in line with the sugar spectrum of the natural feed of the bees, honey, which makes our beefeed the perfect alternative to feed your bees in a healthy way. Our ready-to-use packaging enables both the hobby beekeeper and the professional beefarmer to easily feed their bees. With 25 years of experience in the development of beefeed and approved by the Belgian Agency of Food and Feed, Belgosuc is active in whole Europe and Canada with its beefeed range.
Paste
Fondabee®
Fondabeefruc
Liquid
Invertbee®
Apisuc
Belgobee
Full range organic beefeed available.
Paste
Fondant paste with a lab controlled sugar spectrum on sucrose, dextrose, fructose, maltose and higher sugars offering an optimal sugar balance for bees.
SO2 level lower than 10 ppm
HMF level in Fondabee/Fondabeefruc < 20 ppm
(HMF = hydroxymethyl furfural, which is toxic for bees)
No traces of Neonicotinoids in Fondabee/Fondabeefruc
 
Fondabeefruc:

Fondant paste with higher level of fructose
Developed for extreme weather conditions (dry environment, hot or cold regions)
Softer texture, suited for queenbreeding and feeding of nucleus colonies (nucs)
Organic paste
BIO Fondabee 1kg
BIO  Fondabee 2,5kg
Liners 1kg and 2,5kg
Carton box 15kg
Liquid
3 perfectly suited enzymatically mixed syrups for complimentary feeding of bees

Invertbee : mixed syrup based on sugars from beet mainly (<30 ppm HMF)
Apisuc : 100 % wheat based syrup (<30 ppm HMF)
Belgobee NEW SYRUP: 100 % sugar based , 100 % digestible, 0 % preservatives , less than 20 ppm HMF
Invertbee is the perfect beefeed for Autumn and Winter
Apisuc is suitable for Spring and Summer feeding
No traces of Neonicotinoids in all syrups
Organic liquid
BIO Invertbee 14kg
BIO invertbee 1300kg
BIO Invertbee bulk
Jerry can 14kg
Pail 14kg
IBC container 1000 -  1300kg
Bulk
How to use?
Liners 1kg and 2,5 kg
A perfect barrier to avoid drying out of the paste
Ready-to-use in the hives, no further manual intervention required
Jerry can 14kg, pails 14 kg, containers  1000 - 1300kg and bulk
Food approved packaging, easy to handle and re-usable packaging.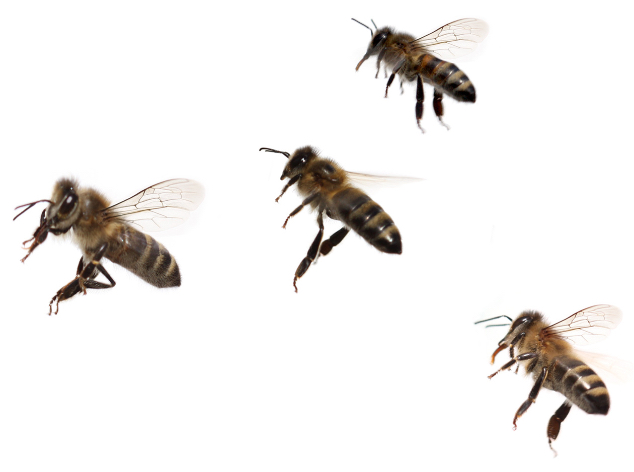 When to use?
Our beefeed paste Fondabee is perfect for feeding during fall and winter time, both as regular feed or emergency feed. Fondabeefruc is developed for warm and dry or windy areas, and suits perfectly for queen breeding due to the softer texture. Also suited for normal feeding.
Our liquid beefeed syrups Invertbee and Belgobee are a perfect alternative for feeding in the spring, when the bees start flying out and to give them an extra "boost". They'll get thirsty and fly out, looking for water. The liquid beefeed can also be used during the rest of the year as the syrups do not crystallize and have a long shelf life.
Events
Meet us at these events:
4/2/2023 British Beekeeping Show Stoneleigh UK  (represented by Wyefield Apiaries)
Fachtagung des österreiches Erwerbsimkerbunds, Wels, Austria: 17/02 – 19/02/2023
The Beekeeping show, Telford, UK: 25/02/2023
26 – 28 October 2023 National Honey Show Sandown Park UK(represented by Wyefield Apiaries)